Testimonials
Lorem ipsum dolor sit amet, consectetur adipisicing elit
Sheila is more than an agent she is a superhero! She helped us sell and buy a new home with two contingencies attached. She communicated to me and my husband everyday. She works around the clock to get things done is married to her job! You cannot beat her professionalism. Sheila is honest, kind, and a very likable person. Sheila has a great deal of knowledge and experience that sets her above the rest. I would strongly recommend to anyone thinking of buying or selling to contact Sheila. She gets my vote!
by Jennifer Waites

We hired Sheila Buonauro as our listing agent to sell our home in 2014. We can honestly say dealing with Sheila was one of the most positive experiences with a professional we have ever had. Through the entire process, she was dependable, responsive, courteous and diligent. Our home was unique and in a remote area that many had warned would be difficult to sell. Nevertheless, Sheila responded to the challenge with a level of enthusiasm and energy that quite frankly blew us away. In the end, we sold our home for a price we were very happy with. Sheila was a true professional and exceeded our expectations on every level. We cannot recommend her highly enough.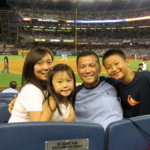 by Richard Moon

This lady is a real pro! She was there 100% for the entire selling and buying process. Listed and sold in 2 weeks, found us a new home, helped with garage sale signs and even delivered doughnuts to the garage sale. There was nothing was too much ask of her during the selling and buying process. She knows her stuff and is there to make it happen!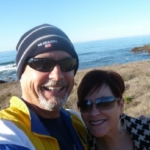 by Wayne Pieroni